Realise your potential at
The Maelor School, Penley
SIXTH FORM APPLICATION DEADLINE
Applications to join our Sixth Form are to be either handed into Mrs Stewart in the Library or posted to the school for her attention by Monday 18 February 2019..

YR12 PARENTS' EVENING - reminder that Parents' Evening will take place on Tuesday 19 February 2019 in the school hall, 4.30pm to 6.30pm.
Welcome to The Maelor School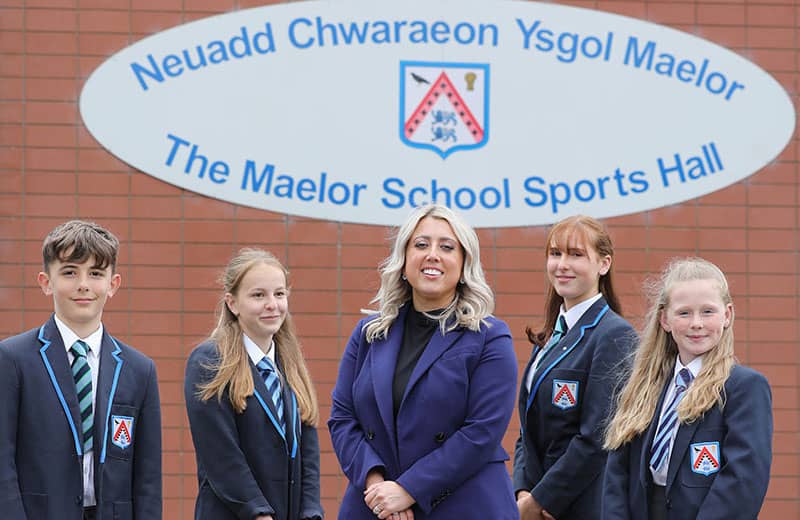 The Maelor School is a mixed comprehensive school for pupils between the ages of 11 and 18.
The Maelor School is one of very few secondary schools in the area that offer pupils the opportunity to continue their study to A level in the sixth form.
The school was established in the heart of the Maelor in the small village of Penley in 1957 to serve the needs of this extensive rural area. The school is located in extensive grounds in a very pleasant rural situation.
As a school we set very high standards and expect our pupils to work hard, behave well and dress smartly. We encourage all our pupils to take part in a wide variety of activities and our aim is to produce pupils who have the skills and motivation to succeed in adult life. We are very proud of our academic success. In 2017 our pupils maintained the high standard set by students over the previous 10 years with 25% of them achieving 5A* - A grades as well as record grades in English and Maths.
In summer 2014 The Daily Post ranked The Maelor School as the 6th best school in Wales out of 3,079.
In January 2015 The Maelor School was confirmed as achieving the highest grades in Wales for pupils who receive free school meals
In May 2017 The Maelor School was recognised for its excellent behaviour.
In January 2019 As with the previous three years the school was awarded GREEN for its standards and capacity to improve, rating the as "Highly Effective"
Simon Ellis
Headteacher
Follow us