Realise your potential at
The Maelor School, Penley
Dementia Bus
A "Dementia Bus" is coming to a number of different locations during January and February 2019, including to Penley village, next Tuesday 15 Jan, where take up has actually been limited so far. The bus provides a free, non-medical session about the many ways that dementia can affect people's perceptions. It is very helpful to anyone with a family member with dementia. You would be surprised how many families are affected and sadly this is increasing. The bus would also be useful and interesting to any of our older students who are interested in working in Medicine or Health and Social Care. Sessions are available to anyone who would like to be better informed about dementia – including all staff, parents and students in Years 12-13.

To book a place people should visit workforcedevelopment@wrexham.gov.uk 0r phone 01978 292993 / 01978 292972.
Welcome to The Maelor School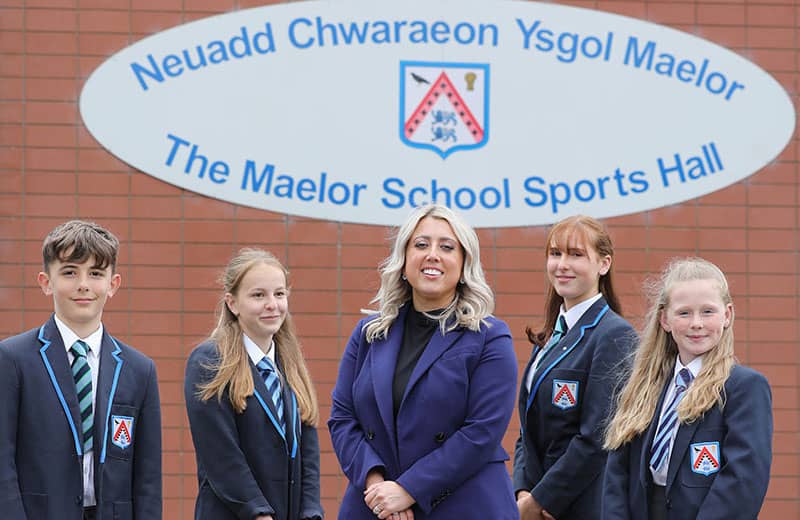 The Maelor School is a mixed comprehensive school for pupils between the ages of 11 and 18.
The Maelor School is one of very few secondary schools in the area that offer pupils the opportunity to continue their study to A level in the sixth form.
The school was established in the heart of the Maelor in the small village of Penley in 1957 to serve the needs of this extensive rural area. The school is located in extensive grounds in a very pleasant rural situation.
As a school we set very high standards and expect our pupils to work hard, behave well and dress smartly. We encourage all our pupils to take part in a wide variety of activities and our aim is to produce pupils who have the skills and motivation to succeed in adult life. We are very proud of our academic success. In 2017 our pupils maintained the high standard set by students over the previous 10 years with 25% of them achieving 5A* - A grades as well as record grades in English and Maths.
In summer 2014 The Daily Post ranked The Maelor School as the 6th best school in Wales out of 3,079.
In January 2015 The Maelor School was confirmed as achieving the highest grades in Wales for pupils who receive free school meals
In January 2017 The Maelor School was awarded GREEN for its standards and capacity to improve, rating the school as "Highly Effective"
In May 2017 The Maelor School was recognised for its excellent behaviour.
Simon Ellis
Headteacher
Follow us