Realise your potential at
The Maelor School, Penley
Maelor School
STEP UP DAY tomorrow 8th July, 2020. All students who have signed up for this event should arrive for 10am. Please see details below - really looking forward to see some familiar faces and to welcome some new faces????

https://drive.google.com/file/d/1-uESGd9cd1A2zTSCfLogmL3qNzL_MezX/view







Welcome to The Maelor School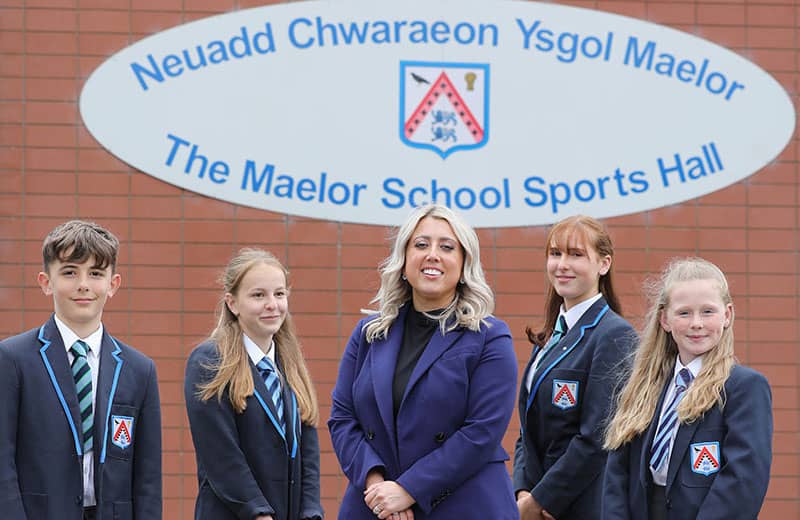 Welcome to The Maelor School - Virtual School
This is your portal to work, advice or support whilst The Maelor School is closed.
This website will update regularly and the latest information about school closures, exam grades or health advice will appear in the red banner at the top.
The most important thing is communication, please don't hesitate to contact us with any questions, queries or advice. We may not be in the building but we are still working and here to help.
For financial, transport or buildings matters please contact : andy.heron@maelorschool.org.uk

For Sixth form concerns both wellbeing and curriculum based : Penny.Ellwood@maelorschool.org.uk
For Wellbeing or child protection concerns : Lynn.Lloyd@maelorschool.org.uk
For KS4 curriculum , options or exam queries : Nicola.Holden@maelorschool.org.uk
For Key Workers provision, KS3 Curriculum, or any general question : Simon.Ellis@maelorschool.org.uk
For ICT support, HwB passwords etc :-ITSupport@maelorschool.org.uk
School Work
UPDATED :- 6/7/20
One Page Profiles: Students have been working on these whilst in school
Google Classroom code: bkaue2h
All students in Key Stage 3 (Year 7-9) who attended school last week were working through the tasks and resources in this google classroom to develop their One Page Profile. The resources are designed to help young people process their experiences during lockdown along with their feelings about the return to school and create a document that will help staff and parents work together to support them through this period of gradual return to a more stable form of education.
Those students who attended school will need to access this classroom to upload their One Page Profile and other completed tools.
Students who were unable to return to school will need to work through the project which has been designed to be as accessible from home as it was to those in class.
To access the work please use the "SUBJECTS" tab at the top of the page, navigate to the subject and each page will detail the work the teacher has currently provided. Teachers will be changing these pages so please remember to refresh your page or keep checking to see if there is new work.
We don't think that pupils should be sticking to their existing timetables, pupils should fit their work around other interests and activities at home so the work can be done in any order and submitted or completed at any time.
Not all our subjects had their own pages so:-
For A level Politics please click on the Engineering page
For Media Studies please click on Drama
For A level Economics please click on Business Studies
For Computer Science see ICT
For Year 9 Skills see Home Economics
Please be aware that although our teachers are working from home, they may have their own dependants or may be unwell. Do not be concerned if you do not get an immediate reply to any query.
Year 10 and 11 College groups, please contact your tutors to get the google classroom codes for your college work.
Google Classrooms
Much of the work set uses an online resource called Google Classrooms, the pupils have been shown how to access this but a handy guide can be found here:-
https://www.maelorschool.org.uk/school-information/letters.php
If a pupils is struggling or has forgotten their password, help can be found by emailling:-
Wellbeing
There are two helpful guides for both Parents and Pupils about Wellbeing and stress alongside a sheet with contact details of agencies, apps and websites that can provide support, called sources of wellbeing support this can be found:-
https://www.maelorschool.org.uk/school-information/letters.php
We have also been sent this very good link for parents to support pupils who are woried about Covid-19.
https://emergingminds.org.uk/wp-content/uploads/2020/03/COVID19_advice-for-parents-and-carers_20.3_.pdf
Wrexham Educational Psychology department also has some advice which can be accessed here:-
https://www.maelorschool.org.uk/school-information/letters.php
It is very important that pupils get sufficient exercise and "fresh air" whilst at home, whilst sticking within government guidlines we recommend that they should play or excercise outside for at least an hour a day (Weather permitting)
YEAR 9
Some of us are probably coping better than others at the moment, but I'm sure we all have good days and bad days. It probably doesn't help not knowing how long this situation is going to go on for.
Don't forget that Mrs Cole and I are regularly checking our e-mails and are here if you want to 'chat' - please feel free to contact us anytime. All e-mails will be confidential unless they are regarding child protection / safety (just like conversations in school).
In the meantime, take care, stay safe, stay sane.
Mrs D & Mrs C
You've all got my e-mail address on this e-mail, and Mrs Cole's is denise.cole@maelorschool.org.uk
Mrs Lloyd is also contactable on – lynn.lloyd@maelorschool.org.uk
Careers
Mr nantcurvis our careers advisor will be contacting yr 11's, if anyone would like to discuss Careers please email him at:- ryan.nantcurvis@careerswales.com
Also available is a live chat facility, details can be found here:- https://www.maelorschool.org.uk/school-information/letters.php
Counselling
We are currently changing the way, we, as counsellors work due to the Corona Virus. Face to face sessions all have been cancelled and postponed for the near future.
We are still available to speak to any young people who wish to continue with their counselling sessions. We can do this via phone/email/text, at present and may look at other options in the next few weeks.
If you are on any of our waiting lists, someone will be contacting you shortly to let you know what is happening with your referral.
Please get in touch still if you want to make a referral for counselling support:
Info shop counselling enquiries – 07800689039/07808787643
email – outside_in@wrexham.gov.uk
Young People Support
Info Shop – Speak to a Youth Worker 12.00-3.00pm
Monday – 07585103649
Tuesday – 07584440126
Wednesday – 07585103631
Thursday – 07584440126
Friday – 07800688823 www.youngwrexham.co.uk
Young Wrexham – Facebook and Twitter
Counselling – Monday – Friday 9.00am-5.00pm
07800689039
07800688949 Outside_in@wrexham.gov.uk
In2change – Drug and Alcohol Support - Monday – Friday 9.00am – 5.00pm
07800999071
07800688987 In2change@wrexham.gov.uk
Inspire – Youth work Support Emotional Health - Monday – Friday 9.00am – 5.00pm
07800688904
07803022159 inspire@wrexham.gov.uk
Learning Support Unit (LSU)
Miss Jupp would like all students who attend the LSU to complete at least one episode of Headsprout and two lessons on IDL weekly as homework. I will mark this and awards certificates and stars where required.
http://appuk.idlsgroup.com/#/login IDL: The students have their own passwords and usernames in their planners on blue card.
www.kidsa-z.com Headsprout: The students have the login information in their planners on blue card.
Please email Miss Jupp on Deborah.jupp@maelorschool.org.uk for further assistance.
Some general work can be found on the following:-
Loads of free books here:- https://readon.myon.co.uk/
Digital resources re Welsh History:-
https://martinjohnes.com/2020/03/19/digital-resources-on-welsh-history-1847-1947/
Free Downloadable books:-
https://worldbook.kitaboo.com/reader/worldbook/index.html?usertoken=Mjk5MzQ6MTpJUjA5MjAxNjoyOmNsaWVudDE2OTc6MTY5NzoyMjE2Mjg4OjE6MTU4NDM4MDExMzA2Mjp1cw==
Maths Resources:-
https://www.mathsdiy.com/gcse-maths-resources/
Exam papers and other resources:-
https://resources.wjec.co.uk/Pages/ResourceByArgs?subId=12
Revision for all subjects:-
https://www.bbc.co.uk/bitesize
General activities:-
https://www.activityvillage.co.uk/
KS3 Spelling:-
https://www.spellingshed.com/en-gb
Simon Ellis
Headteacher
Follow us