Realise your potential at
The Maelor School, Penley
Welcome to The Maelor School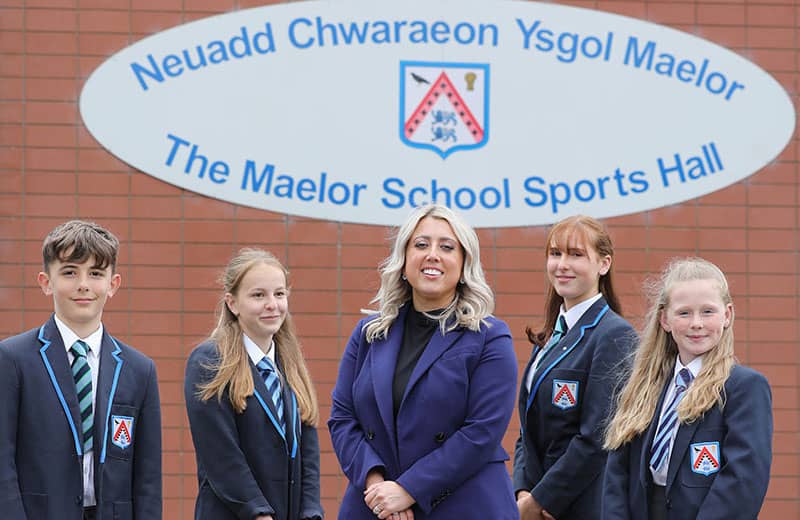 Are you a parent / guardian of a Year 6 pupil interested in finding out more about The Maelor School, please click here :- https://www.maelorschool.org.uk/school-information/prospectus.php
The Maelor School is a consistently high performing comprehensive school for pupils between the ages of 11 and 18. Many of our pupils come from the surrounding villages near Penley, but others choose to travel from across Wrexham, Shropshire and Cheshire to our welcoming small school in a rural location.
In January 2020, As with the previous four years the school was awarded GREEN for its standards and capacity to improve, rating the school as "Highly Effective" click here
As a school we set very high standards and expect our pupils to work hard, behave well and dress smartly. We encourage all our pupils to take part in a wide variety of activities and our aim is to produce pupils who have the skills and motivation to succeed in adult life. We are very proud of our academic success. In 2019 our pupils maintained the high standard set by students over the previous 10 years with results amongst the best in North Wales.
The Maelor School is one of very few secondary schools in the area that offer pupils the opportunity to continue their study to A level in our excellent sixth form.
Our dedicated pastoral team ensures that we know each and every one of our pupils and we prioritise their wellbeing to enable them to cope with life both at school and beyond.
We pride ourselves on ensuring that all pupils can study in calm, orderly and peaceful environment. We expect the best standards of behaviour. In May 2017 The Maelor School was recognised for its excellent behaviour.
Follow us